Campaign Poster Credit: Randy Garcia

From The Candidate

​During February 2016, I had an inspiration. In my Freshman Civics and Government class, we had been learning about the way government works. And, for the first time ever, I really began to understand how I could make a difference in my community and world. So, with looking at the outcomes of the 2016 Presidential Primary, and later the General Election, I became determined to make a difference.

Even an untrained eye, such as my own, can understand the corruption that is so easily found in politics. The question is, why don't people choose candidates that are honest and stand for values that help our nation as a whole?" The answer, from what I can see could be just as simple as the fact that few candidates with these values run, and those who do don't always have the publicity or the funding to get into the public eye. Since 2016, I have been working at starting up my campaign for the next nineteen years with the limited resources I have. That is where you can come in. Word of mouth, Facebook shares, retweets, and the like can help you share with others that there is hope for the future.

My campaign is the foundation of the revival of core values: Integrity. Justice. Honesty.
Positive Change for the People.
My goal is to be there for the citizen. To help every citizen. In respecting, caring, and listening, we can unite as a people and a nation. Now, over two whole years later, we are gaining momentum and turning our eyes to the future!

​Thank you for visiting my website.

Connecting With You...


We love hearing from supporters and people who are interested in the campaign! And, in the same way, we love telling you about all of the new things that are going on in the campaign! In an effort to do both, we have a Facebook Page, Twitter, and monthly e-newsletter! Please feel free to reach out on social media or email us- we do our best to get back to you as soon as possible!
​
Sam Plays Piano... Again
April 14th, 2018


April 2017's Campaign Message
​April 25th, 2017

1st Campaign Anniversary
February 18th, 2017
---
This website is a personal project of Samuel B. Waltemyer. Sam is not affiliated with any political parties. For more information or answers to questions, please email Info@Sam2036.com
This website may use cookies. View our privacy policy at www.Sam2036.com/Privacy
Powered by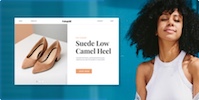 Create your own unique website with customizable templates.