Election Results to Be Announced May 25th, 2018
---
A Campaign With A Foundation:
People

Should it be a campaign for class presidency, or a campaign for the entire United States, people are my top priority. And, it's not just the largest groups of people either! I care deeply about personal opinions and concerns!

Change

No matter how great the country, or how great the school, even the best things need some work. As class president or as president of the United States, I would work hard to find the areas that need reform, and work with others to go about making those reforms!

Hope

Our campaign is like no other. With its focus on people and on change, we are creating the hope for a brighter future in school environments and in the entirety of the United States.
​©2018 Sam Waltemyer for President 2036
--Last Website Update: May 21st, 2018--
Powered by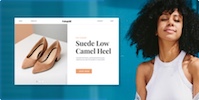 Create your own unique website with customizable templates.